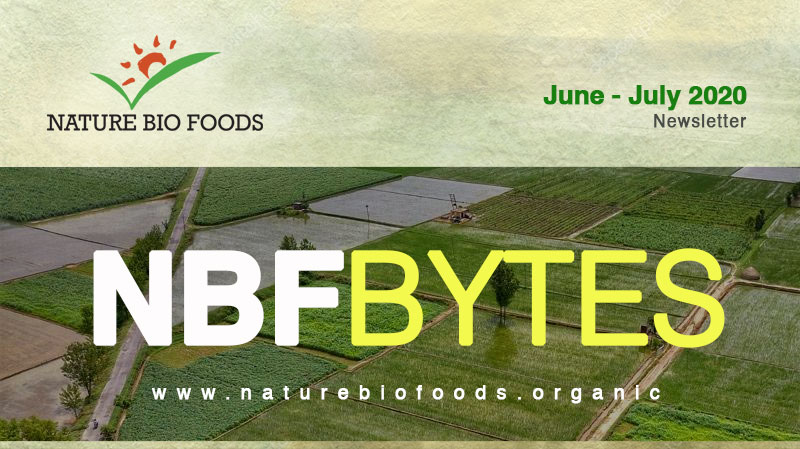 1. Nature Bio Foods launches brand "EcoLife" in Mauritius
Nature Bio Foods continues to push for growth, even in the current Covid 19 environment. It has recently launched its full range of organic products under the brand name "EcoLife" in Mauritius.
Leading supermarket and other retailers in Mauritius, one of the wealthiest nations of Africa and a tropical paradise, now proudly stock our organic products. They are also available online to the discerning consumers.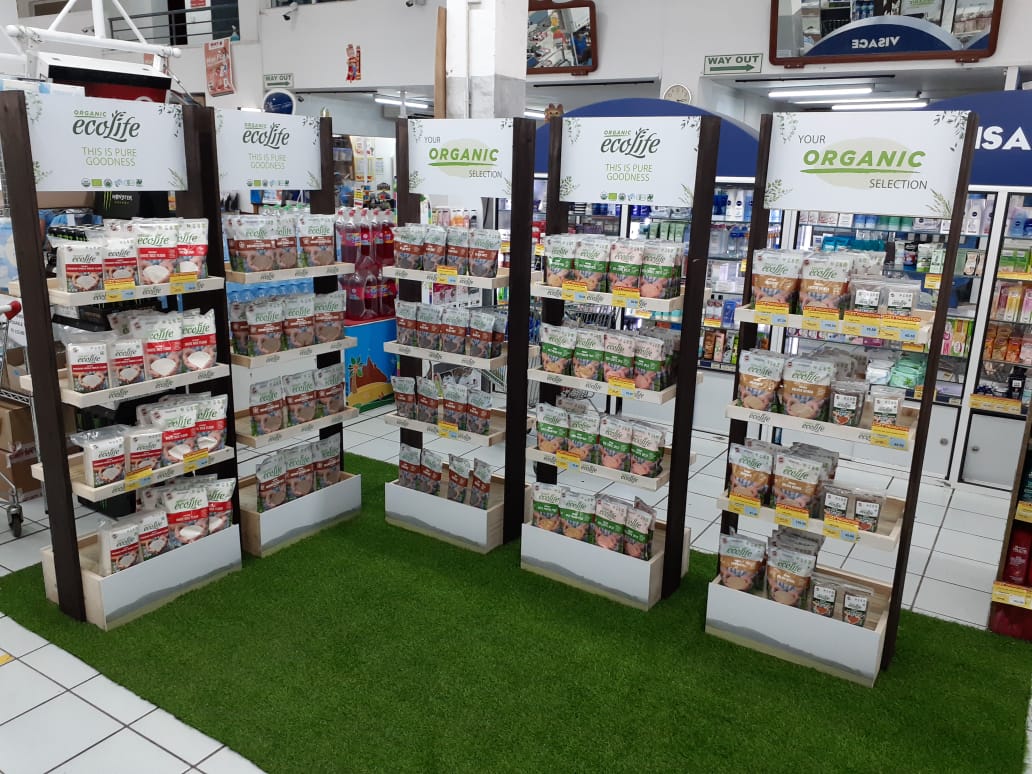 And along with such forays, Nature Bio Foods continues to develop and strengthen a pipeline of new products and innovative packaging to keep the excitement going. The second half of 2020 will see renewed NBF focus on expanding its distribution, products and categories to drive growth and long-term shareholder value.
2. Letter from Vice President of India
It is with a sense of pride that Nature Bio Foods wishes to share that the honourable Vice President of India, Shri Venkaiah Naidu has commended the work being done by NBF with the farmers of India to promote ecological and socially sustainable methods and practices. He had occasion to sample some of the products and appreciated their quality, presentation and cooking characteristics.
The honourable Vice President was gracious enough to write a few lines of praise.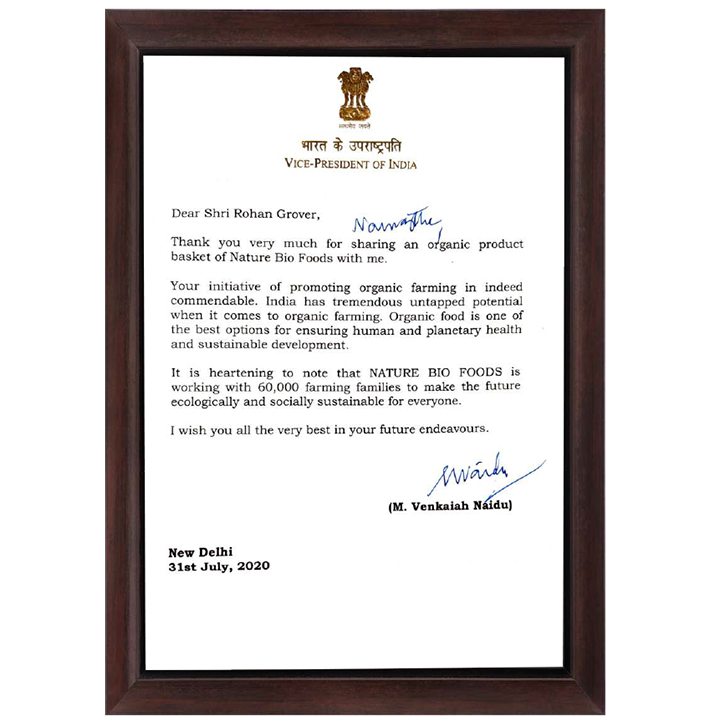 Praise from high quarters inspires us to do even more towards healthy eating in a healthy planet. Our commitment is unshakable.
3. Kharif Sowing Updates
The Kharif season has started well with a good monsoon both in quantum of rainfall and its distribution across the growing areas. In the paddy growing areas a good harvest is expected bringing smiles to the faces of the framers. Similarly in the regions where we work with farmers to grow lentils, soybean and other oil seeds there is anticipation of a bountiful harvest.
Our extension teams have been working continuously in the field. This year the additional responsibility was given to educate the farmers, their families and the community on the precautions to keep safe against COVID 19. This includes sanitization trainings, distribution of masks and encouragement to make hand washing a habit.
Alongside the normal support to organic farmers this season we have emphasised a special focus on vermi compost, azolla and other bio input preparations. The focus of the initiative is to improve the quality and productivity of the project.
Crop wise sowing details shown below: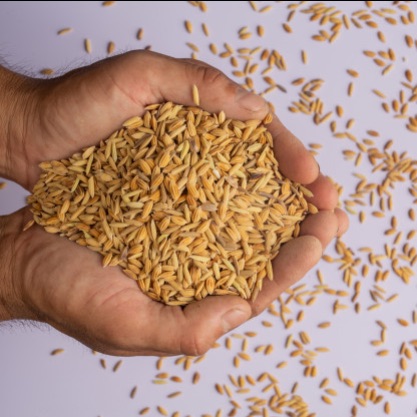 Paddy Sowing Details
No. of Projects: 75
No. of Farmers: 36,297
Total Area in Ha.: 41,305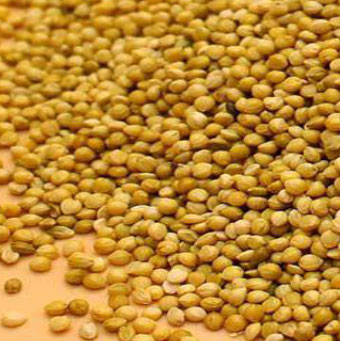 Foxtail/Millets/Turmeric
No. of Projects: 1
No. of Farmers: 500
Total Area in Ha.: 720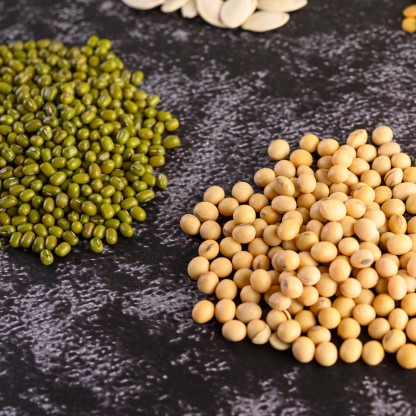 Soybean and Mung Sowing
No. of Projects: 26
No. of Farmers: 12,952
Total Area in Ha.: 23,314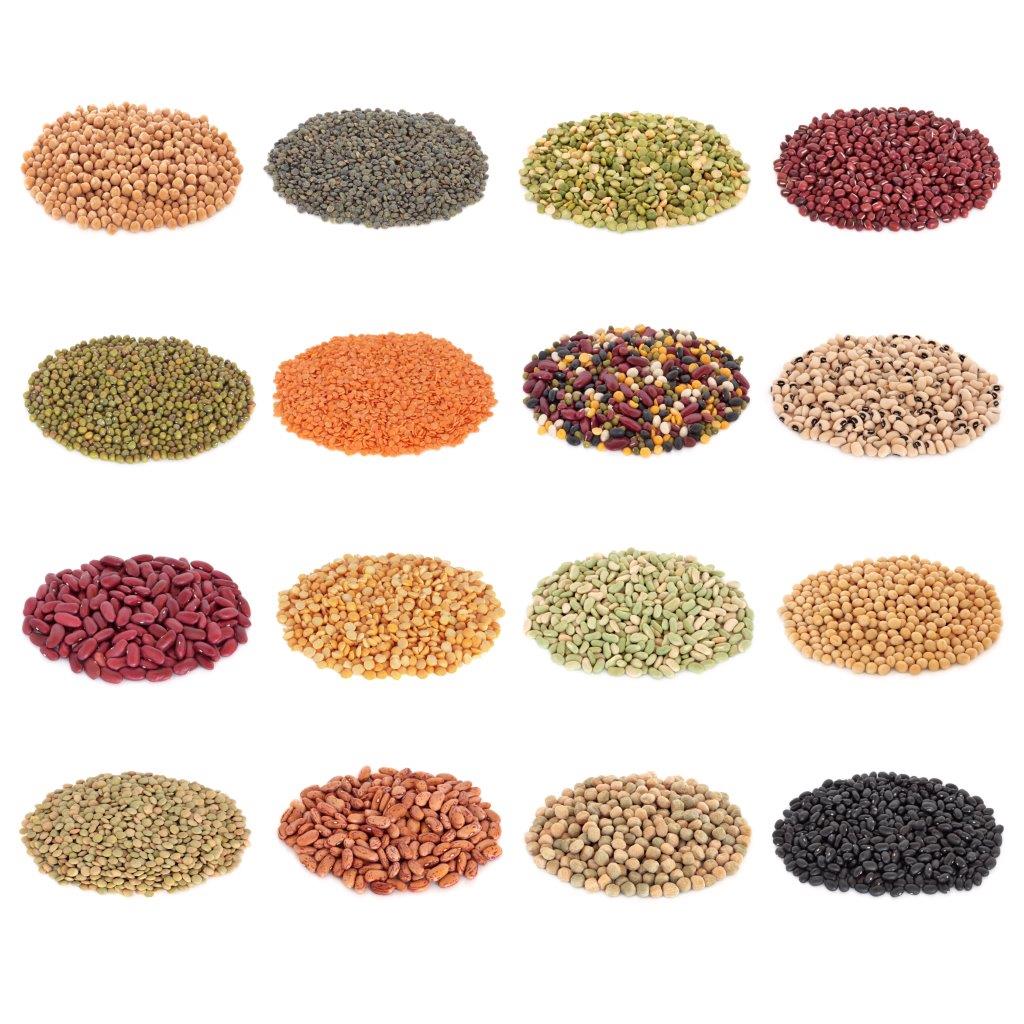 Others
No. of Projects: 11
No. of Farmers: 5,467
Total Area in Ha.: 9,077
The farmers at the projects were being provided with spray pumps, vermi-compost beds, zinc, trichderma, pseudonomas and drums for bio input preparation.
4. Members of Sustainable Food Trade Association
In order to keep pace with developments in the organic movements world wide Nature Bio Foods is now members of SFTA (Sustainable Food Trade Association) in USA. This will also enable us to share best practices and learn from others.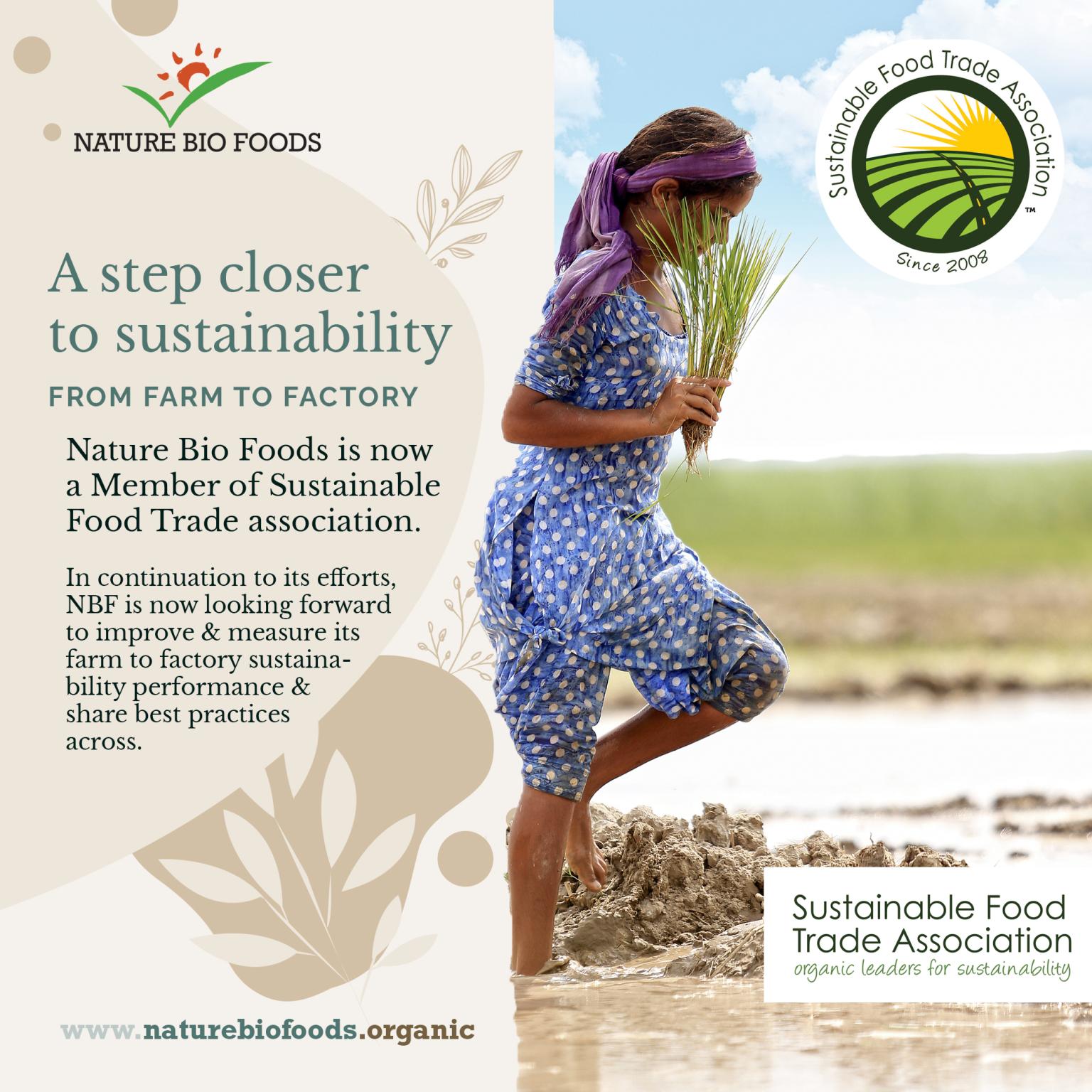 5. Organic Sorghum added to NBF Products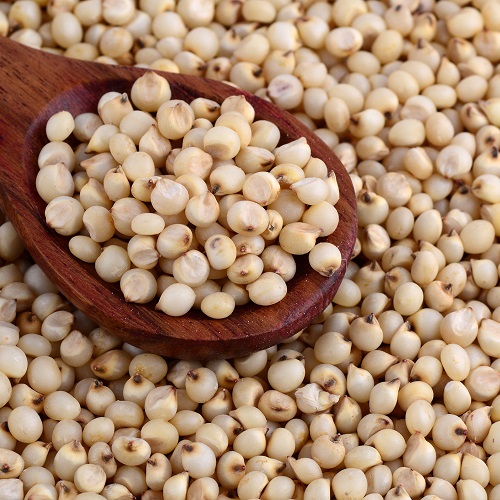 After years of research in farming and procurement of organic sorghum, for the first time Nature Bio Foods is ready to bring back this ancient grain and add it to the millets category of organic food ingredients. NBF is hopeful to bring more benefits to the farmers of this nutritious crop production and compete globally to become the category leader.
6. Email Domain Migration from @ltgroup.in to @naturebiofoods.organic
As a part of the journey in building a strong reputation globally in the organic industry Nature Bio Foods has migrated its email Domain from Ltgroup.in to Naturebiofoods.organic while retaining all initials.

The key reason for this domain change is to represent NBF as a global company focusing on organic ingredients with ".organic" TLD as a suffix , which is unique to the industry will help in getting connected to the right people, giving leverage on internet search as well.