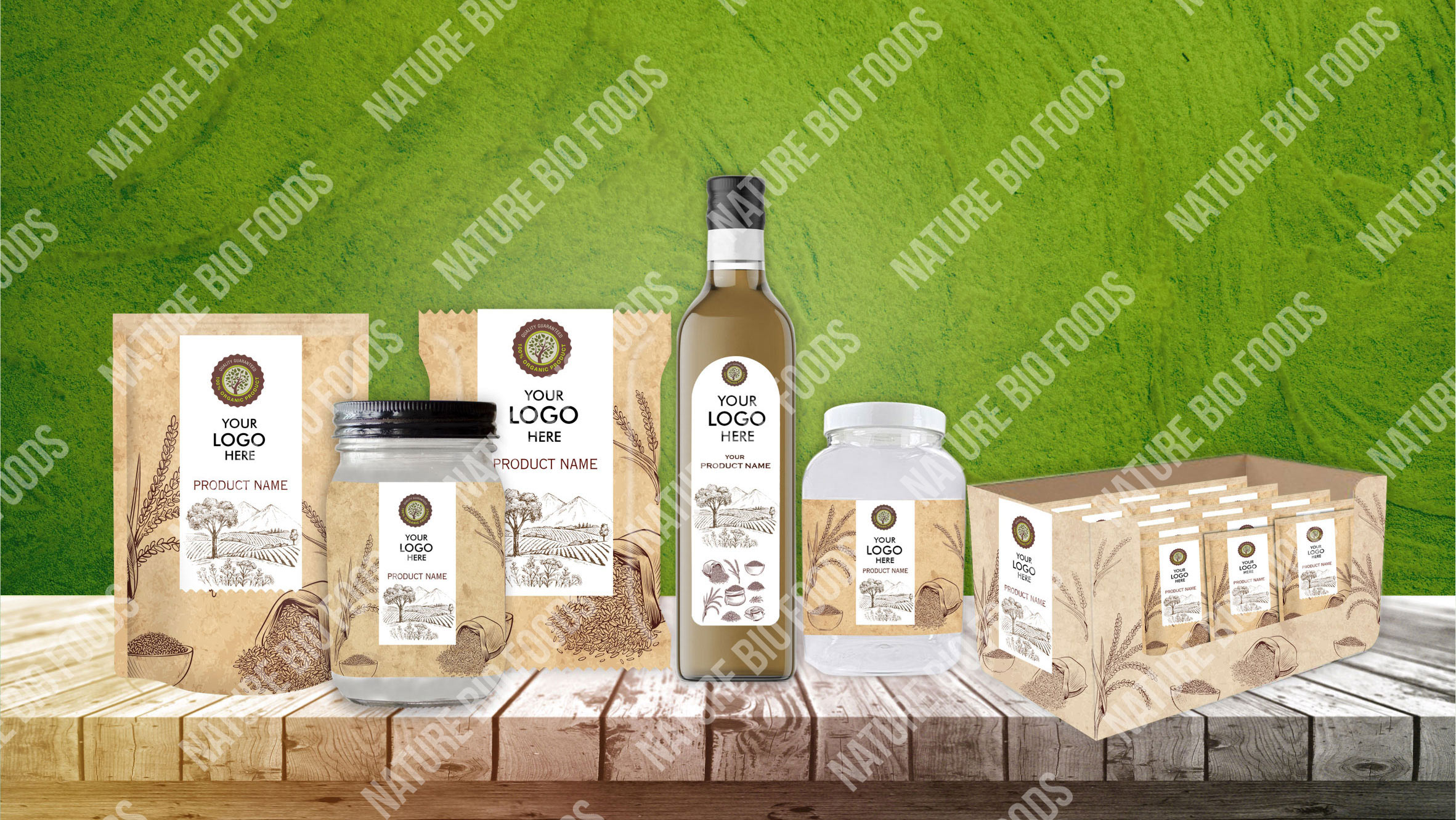 When it's your brand on the outside, make sure it's our quality on the inside.
AUTHENTIC SOURCING TO PROFESSIONAL PACKAGING
Sourcing
With our strong worldwide presence & vast bouquet of quality organic food product offerings from India, we are setting the highest standard in the organic food industry since 1993 having a model based upon a sustainable business concept of linked prosperity, combining social, product & economic values.
Stringent quality control at various steps starting from harvesting to procurement to packaging and transport.
Packaging
It is very important to win the "Point of Sale" challenge where the consumer has only 5 -10 seconds to make a purchase decision in a store, hence we offer various aesthetic packaging design options:
Packaging speaks for itself and acts as a silent salesman for the product.
Aesthetics act as product differentiator in the market to which consumer feels attracted. This also helps in FMOT (First Moment Of Truth) purchase of a product.
EXPERIENCE MATTERS: In the last 25 years, we have earned recognition as an industry-leading Organic supplier from India with facilities in Europe and the USA . From ploughing to packaging we're able to customize your order to suit your needs.
QUALITY FIRST: We have an Integrated Organic Supply Chain. All of our rice, grains, oils, beans, seeds, and lentils are sourced from the remotest farming families and regions known to produce the highest quality goods to the World of consumers. We also conduct rigorous lab testing to protect the quality of our products.
TRACEABILITY: We provide in-depth traceability and the highest quality food safety standards. Throughout the entire fulfillment process, we provide "farm to fork" traceability. That means we're hands-on with farmers: from seed to cultivation, harvesting to processing, packaging to handling.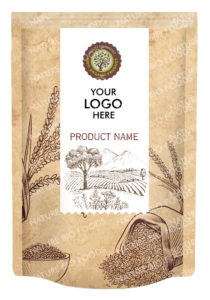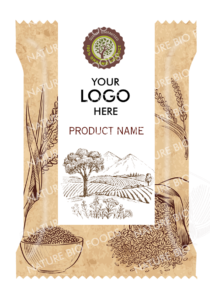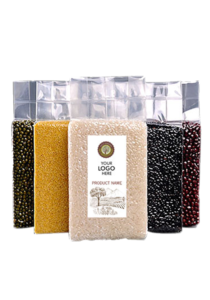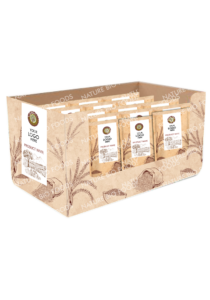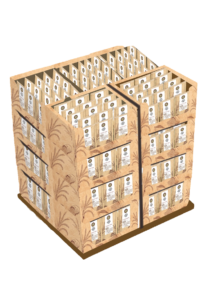 STAND UP POUCH
With a wide front panel design, stand-up pouches offer great exposure for the product on the shelf. Additional features such as optional windows give the consumer a sneak peek of your product before purchase.
PILLOW POUCH
Known for their flexibility and versatility, pillow pouches are capable of packaging many different products and provide ample space for branding.
STAND UP VACUUM PACKAGING
Vacuum-packing reduces atmospheric oxygen, limiting the growth of aerobic bacteria or fungi and preventing the evaporation of volatile components.
RETAIL READY TRAY
Easy & efficient merchandising tool with custom sizes to display your product line-up and enhance brand recognition.
PALLET DISPLAY
Ideal for club stores, the pallet display is designed with strength to hold all of your products while promoting your branding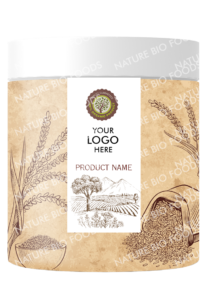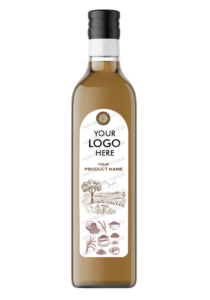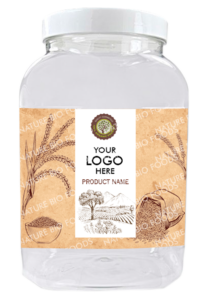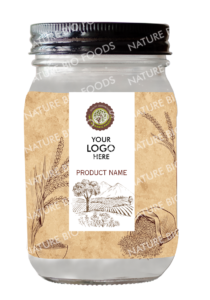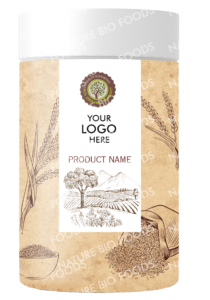 CANISTER
Convenient and portable, it offers a strong barrier to oxygen and moisture that makes it perfect for snacking, seeds, powders and more.
OIL BOTTLE
With a pour spot for portion control, this plastic bottle is ideal for oils, dressings, and more.
PET JAR
Pet jars are used for packing various items in a hygienic manner. We provide these pet jars in diverse shapes, colors and sizes. These can also re-used by end customer.
GLASS JAR
Glass is completely recyclable, and it can be used over and over again as many times as necessary. It is the only packaging product on the market that has an endless recycling life. It also has one of the fastest turnover times when it's recycled.
PET CANISTER
Provide protection with this PET canister – suitable for Flour, Nuts, and more.
FOUR EASY STEPS
Nature Bio Foods is one point of contact for top-selling organic foods to make your private brand big success.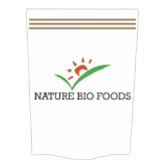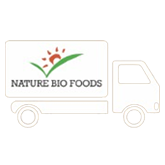 Together we have 6 packing lines at 2 locations in India with a capacity of packing 9 million units per year. We can pack sizes ranging from 100 gms to 25 Kg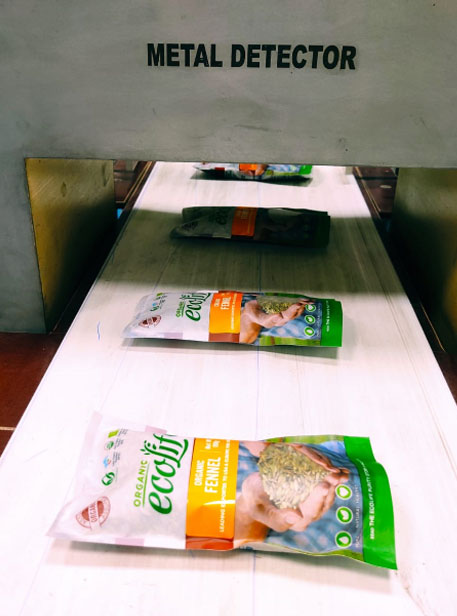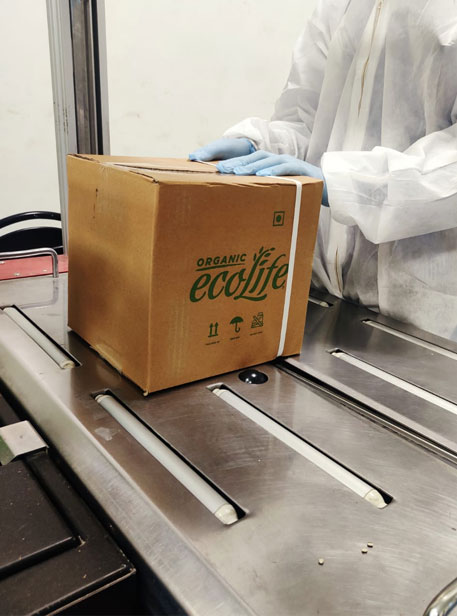 Assurance Lab:
In-house testing Lab
Multi Screening – Pesticides
Heavy Metals – In-Organic AR
ISO – 17025 Accreditation
Mycotoxins
Mineral Oils- MOSH, MOAH