NBF performs series of field activity projects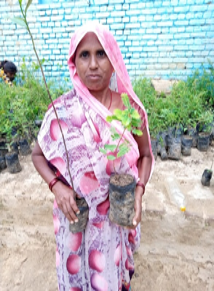 During April – June, NBFL has undertaken series of field projects at Chhatarpur. The core activity includes the distribution of around 2000 Plants of Mango, Guava, Yamun, and Lemon in Andwara Village. NBF team distributed all the plants in the nursery following all Covid norms and safety precautions.
Increase soil fertility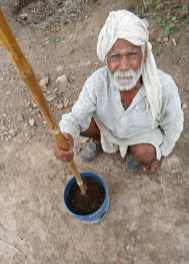 Extending support to the farmers in the Gorkha Village, NBF assisted the farmers in making a solution of B.D.-500 under its D-meter project to increase soil fertility. They had also supported the farmers in preparing their own CPP. CPP requires natural ingredients like cow dung, jaggery, etc., and B.D. 502 and 507 to make the organic manure which takes two months to form. The farmer treats his seeds with this manure. This manure treats the bacterial disease in the soil, improves seed germination, and protects the crop from bugs.
Social activity at Tarpian
To raise awareness in Taprian Village, NBF took to the distribution of masks, hand sanitizers, soap produced by their group company, Ecopure. The team raised awareness on Covid related information and urged villages to take the vaccination by emphasizing the importance of getting vaccinated. NBF also undertook torch distribution as a means for farmers' protection for the vulnerable farmers in the Hisar district. They have distributed 998 torches to farmers to ensure fieldwork and farmers' safety after dark.
The officer of Nature delivered sowing information to the villagers to undertake sowing measures.
Activities at Hirapur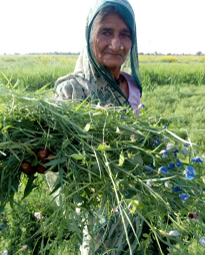 At Hirapur village, the team guided the farmers in removing weeds from the lentil field, which the farmer feeds to his animals. The absence of weeds increases yield in farms and improves fertility in addition to provide animal fodder.
Field Visit at Rajpura Village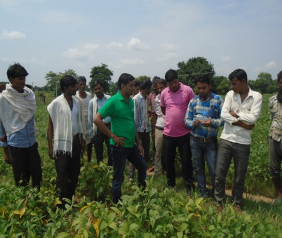 NBF team went for Soybean Crop field visit at Rajpura village. The Kisan field visit was aimed towards farmer education to teach the farmers about Taral Khaad, a combination of cow urine and cow dung to improve field fertility.