Taking this pride admiration in how far we have come and having conviction on our pursuits that how far we can go and serve our Mission of making the world Organic.
We feel privileged and it gives us immense pleasure sharing that our honourable Vice President of India has gracefully consented to shift his dietary preference to Organic and he truly appreciated Ecolife products and learning what goes behind in making the products of Ecolife – Organic at Nature Bio Foods.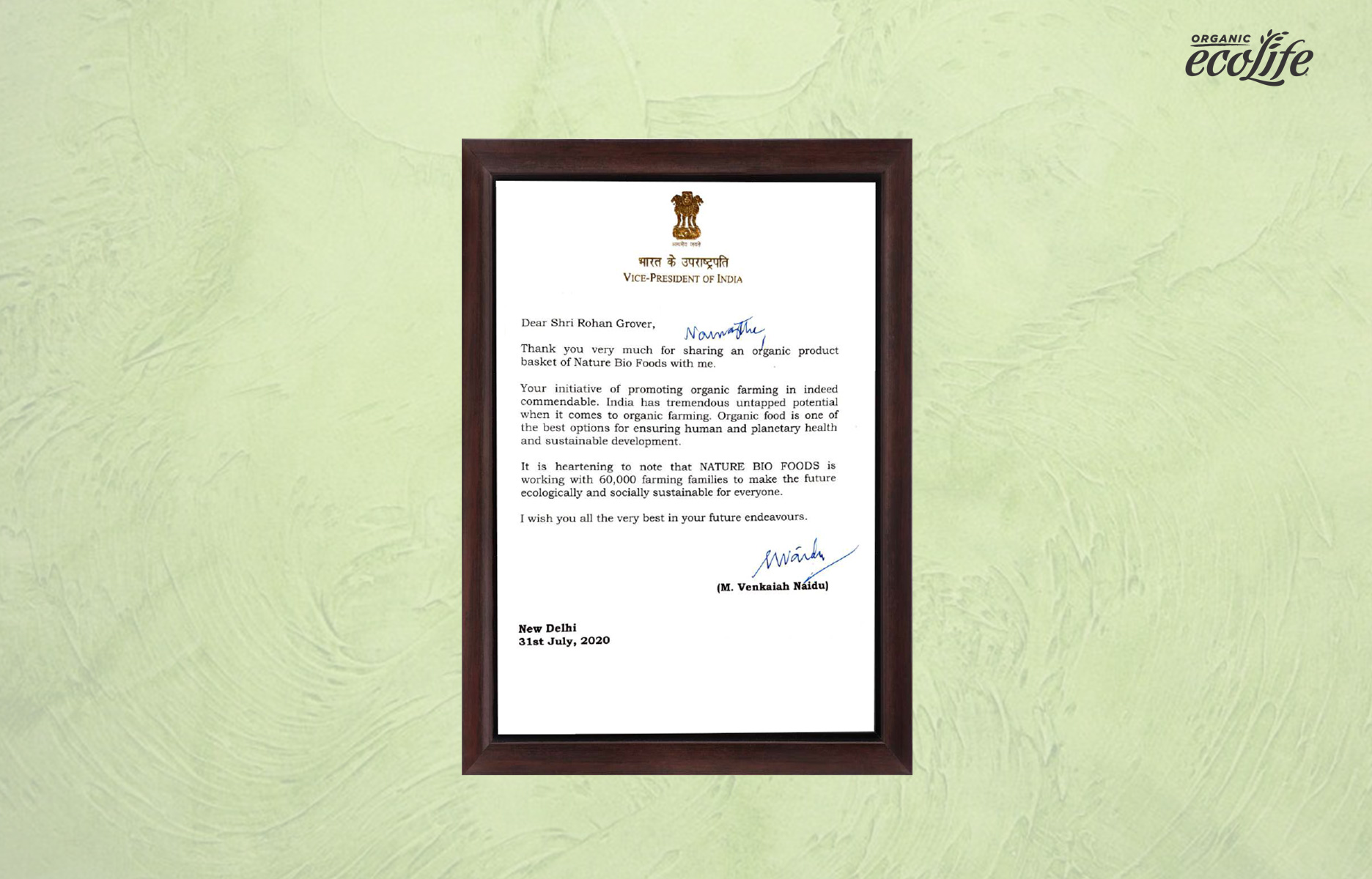 Nature Bio Foods has always been widely appreciated worldwide for bringing best Organic Produce . But Special moments like this when somebody who Is at such high and respectful stature appreciates your work is truly motivating. We thank our honourable Vice President of India – Shree Venkaiah Naidu , who gladly shared the following mark of appreciation with us last week.
NBF's sustainability bandwagon is an unshakable  commitment  for the people in our country and overseas to initiate  the organic livelihood. We are more organically motivated to continue  the same with our strong determination and persistence and contribute in creating the world where the environment doesn't need protection.