Organic Sticky Rice Flour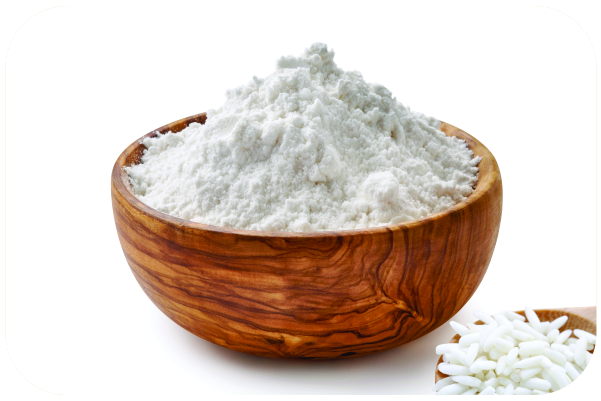 Product Information
Organic Sticky Rice Flour
Scientific Name – Oryza sativa
Marketing/trade Name- Sweet Rice/Waxy Rice/Glutinous Rice/Low amylose rice
Sweet Rice Flour is milled from a special variety of rice, often known as "sticky rice/waxy rice" that is very starchy and has exceptional binding qualities. The key in sweet rice is the very low amylose (2-5%) to amylopectin ratio. Sweet rice flour forms a free-flowing gel with a glossy appearance and fatty mouthfeel compared to the more grainy or weak gels produced by long and medium grain rice flours.
It is an excellent ingredient for baking gluten-free muffins, bread, pastries, and cakes. Also used in making rice noodles. It is a superb thickener for soups, sauces, and gravies. In prepared frozen foods, it acts to prevent syneresis.
Applcations:
Baking
Baby Foods
Snacks
Rice Crackers
Pancakes
Gravies, Sauces, and Soups
Product Specifications
Country of Origin: India
Sensory parameters
Appearance: Uniform
Color: White
Taste: Characteristic
Odor: Characteristic Aroma
Physical Parameters
Gluten: Non-detectable
Moisture: 13.0%
Stones: Nil
Inorganic Arsenic: <0.1 ppm
Mesh Size: (Retention %)
300 µ: 0-5%
150 µ: 40-50%
Infestation: Nil
Food Safety
GMO/ Radiation/ Allergen: No
Pesticide residue/ Heavy Metal/ Aflatoxin: As per EU/ NPOP/NOP Norms
Shelf Life: 12 Months in a sealed pack temperature controlled environment
Packaging & Storage
Packaging: 25 Kg Paper Bag/ 50 Kg PP bag/ Big Tote Bag/ as per buyer's requirement.
Storage: Must be stored in cool and dry area on pallets.
India's largest Organic Sticky Rice Flour producer and exporter
Are you looking to import Organic Sticky Rice Flour from India?
We can supply Certified and Authentic Organic Sticky Rice Flour as per:
NPOP Sticky Rice Flour
NOP Sticky Rice Flour
Fair-Trade organic Sticky Rice Flour
Bio-Suisse organic Sticky Rice Flour
Naturland organic Sticky Rice Flour
Organic standards of best quality & at competitive prices.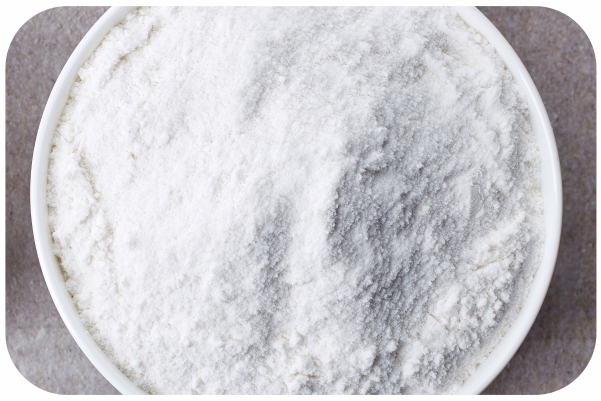 Samples = Available on Request
We package our own labels as well as private-label. Product standards and customer specifications available on request.
Order by phone +91(130) 3541500 or email us at info@naturebiofoods.organic. If you have any questions or would like to discuss your requirements, please do not hesitate to contact us. Download the complete product catalogue.