Organic Sorghum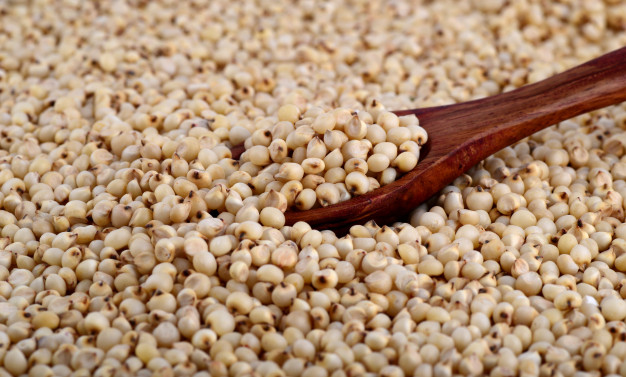 Product Information
Organic Sorghum
Sorghum (Sorghum bicolor L.) is a world's fifth-most important cereal crop after rice, wheat, maize, and barley. It is gluten free and rich in vitamins and minerals like B vitamins, magnesium, potassium, phosphorus, iron, and zinc, likewise an excellent source of fiber, antioxidants, and protein. Sorghum can substitute primarily corn and wheat. This grain can be cooked like rice, milled into a flour, or popped like popcorn.
Product Specifications
Country of Origin: India
Sensory Parameters
Appearance: Uniform
Color: White
Taste: Characteristic
Odor: Characteristic Aroma
Physical Parameters
Gluten: Non-detectable
Moisture: 12.0%
Stones: Nil
Foreign Matter: <0.5%
Damage or discolor: <2%
Infestation: Nil
Food Security
GMO/ Radiation/ Allergen: No
Pesticide residue/ Heavy Metal/ Aflatoxin: As per EU/ NPOP/NOP Norms
Shelf Life: 12 Months in a sealed pack temperature controlled environment
Packaging: 25 Kg Paper Bag/ 50 Kg PP bag/ Big Tote Bag/ as per buyer's requirement
India's largest organic sorghum producer and exporter
Are you looking to import Organic Sorghum from India?
We can supply Certified and Authentic Organic Sorghum as per:
NPOP Sorghum
NOP Sorghum
Fair-Trade Organic Sorghum
Bio-Suisse Organic Sorghum
Naturland Organic Sorghum
Organic standards of best quality & at competitive prices.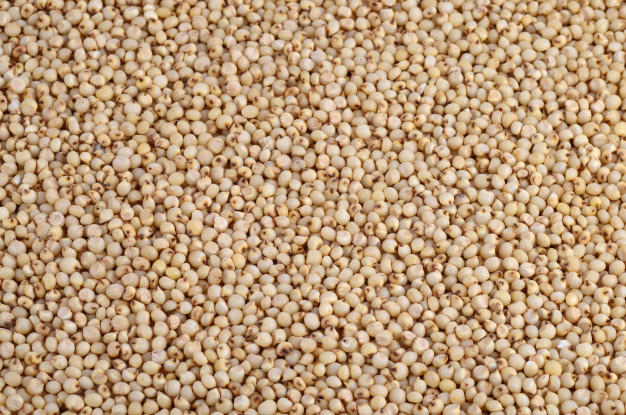 Samples = Available on Request
We package our own labels as well as private-label. Product standards and customer specifications available on request.
Order by phone +91(130) 3541500 or email us at info@naturebiofoods.organic. If you have any questions or would like to discuss your requirements, please do not hesitate to contact us. Download the complete product catalog.