Organic Cashew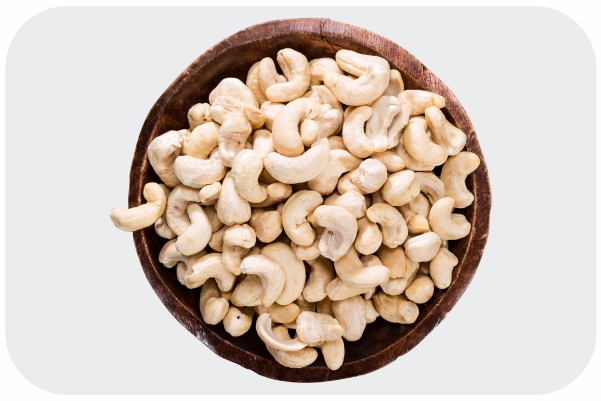 Product Information
Organic Cashew
Scientific Name – Anacardium occidentale
Local Name- Caju/Kaju
Our cashew nuts are certified organic with great nutritional value, being rich in dietary fibers, various vitamins and various phyto-nutrients which boost health. The mono unsaturated fatty acids in cashew nuts are great for the body as they helps to lower bad cholesterol and increases good cholesterol in the blood stream.
The cashew seed, often simply called a cashew, is widely consumed. It is eaten on its own, used in recipes, or processed into cashew cheese or cashew butter. Cashews are commonly used in Indian cuisine and Pakistani cuisine, whole for garnishing sweets or curries, or ground into a paste that forms a base of sauces for curries, or some sweets. It is also used in powdered form in the preparation of several Indian sweets and desserts.
Product Specifications
Country of Origin: India
Sensory Parameters
Appearance: Uniform
Color: Creamy white 
Taste: Characteristic 
Physical Parameters
Size (count/454g): 240, 280, 320, 380, 450
Moisture: 5.0%
Broken Grains: <5 %
Damage or discolour: <1%
Stones: Nil 
Foreign Matter: < Nil
Infestation: Nil 
Food Safety
GMO/ Radiation/ Allergen: No
Pesticide residue/ Heavy Metal/ Aflatoxin: As per EU/ NPOP/NOP Norms
Shelf Life: 12 Months in a sealed pack temperature controlled environment
Packaging & Storage
Packaging: 11.34 Kg X 2 vacuum pack per Carton or as per requirement
Storage: Must be stored in cool and dry area on pallets.
India's largest Organic Cashew producer and exporter
Are you looking to import Organic Cashew from India?
We can supply Certified and Authentic Organic Cashew as per Organic standards of best quality & at competitive prices.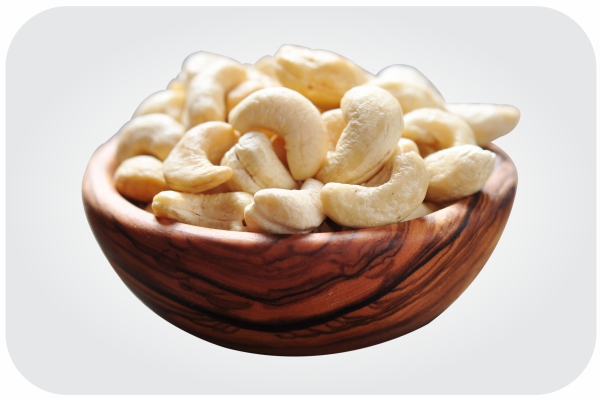 Samples = Available on Request
We package our own labels as well as private-label. Product standards and customer specifications available on request.
Order by phone +91(130) 3541500 or email us at info@naturebiofoods.organic. If you have any questions or would like to discuss your requirements, please do not hesitate to contact us. Download the complete product catalogue.